Life artist, writer, illustrator, mentor, multi-creative
I graduated art school (fashion) and proceeded education and masterclasses in writing. I did my internships in Paris at trend forecast agency Promostyl and in London at 19 magazine (at TI Media). And I assisted a well known Dutch stylist as well as a Dutch photographer during the whole course of my study. After one year of being a textile designer in Amsterdam I worked for several well-known glossy magazines in The Netherlands for almost 12 years. Magazines like Cosmopolitan and Marie Claire. I was responsible for the lifestyle, travel, food and beauty section and I loved creating the most beautiful pages every month together with photographers, writers, illustrators and editors.

When I craved more freedom I started to work freelance and make creative content, copy & concepts. Writing articles about mindstyle, consciousness, personal development, soulful travel and health. There are not so many Dutch womens magazines I did not write or work for in the all those years. From Dutch Red, to Grazia, to Glamour, to Flow Magazine and many other Dutch magazines like Jan, Libelle Health Specials, Santé, Viva, Flair, Yes and many more. These days I mostly work as a coordinating (content) manager for many different high-end magazines, websites, brands and companies like Cheil Amsterdam and Samsung Electronics, Superfoodies, Better Health, Menzis Health Insurance and for, in The Netherlands well-known, Dutch (internet)entrepreneurs like Jesse van der Velde, Amber Albarda and Dolly Heuveling van Beek. My strenght lies furtermore in creating new concepts from the first idea to the birth of it.
Journey of personal development
Meanwhile when I was around thirty years old I started a deep journey of personal development. Sparked by a difficult time in my life. Healing what I needed to heal to feel free and remember my essence. Integrate my light as well as the darker aspects of my being, face my shadow sides and integrate all fragmented parts of me back to the whole. I graduated as a Life Therapist after a five year education based on reading, healing, coaching and counselling. And graduated as an Aura-Soma color therapist as well. I wrote books about personal development, I co-created a brand with travel guides called 'Pure, Slow Travel in the city' and I created a successful online program Free Your Inner Writer to help people write and birth their own book (up until now this is all in Dutch, but English products and translations are on their way).

Now all that I am and all I did in the past comes together in The Barefoot Diaries website and projects. For expample through the inspiring meetings I have all over the world with free souls that I portray on the website Living a Barefoot Lifestyle. Below you can view a portfolio with some of my writing work. New projects that will sprout from The Barefoot Diaries will be in English ♥ as my work naturally developed more globally.
WRITING
Hereby just a few examples and a tiny little taste of my work. My style in writing: bright and colorful but always very to the point.
Happinez Magazine -
A creative Oasis
For Happinez Magazine I wrote this portrait of Susanna Nova and the creative oasis she created in the magical ricefields of Ubud, Bali. This article was made for the Dutch edition, the International edition and the French edition of this inspiring magazine.

Méditerranée Magazine - Sardinia, Paradise for eternal living
Together with photographer and friend Nadine Maas I create soulful travel stories. Stories with a personal touch. We always try to find the less acknowledged and less obvious story of a destination, hoping that people will be inspired to see the world and themselves with new eyes.

Grazia - Global Living
A personal story about my digital nomad years and living without my own home for three years. The enormous sense of freedom it gave me and the challenges I encountered. It all began with the question: how can my life feel more like a holiday all the time…?
Online Platform - &Bloom
I work with photographer Denise Boomkens on here amazing project &BLOOM and help her with the editorial part of her platform. A digital spot for fierce women over 40 who live their life more than fully. Because aging is not what it use to be. It's way cooler!

Click here for an extended portfolio of my writing work for several different magazines and brands in Dutch
ONLINE COURSE: FREE YOUR INNER WRITER (DUTCH, BUT ENGLISH IS ON THE WAY)
This is my online platform where I inspire, motivate and help others that want to write a book. I do this through weekly content, an online training, a Facebook page and Instagram. Free Your Inner Writer gives a taste of the freedom writing can provide on different levels.
The online training consists of 8 modules to make a good start with your book. While doing the course, you start writing your book with ease and flow due to a practical and clear methodology.
Free Your Inner Writer sprouted from my former brand: Free Your Dreams.
I'm working on an English variation of this training so that this program can be a part of my new brand The Barefoot Diaries too.
ILLUSTRATIONS
My illustrations that are free work and in assigment both (for example for magazines, companies or private sales). Also I made a small collection of birth announcement cards for a company that sells online cards. At the moment I'm working on a picture book with my text and illustrations (such a joy to create!)
Originally created for a small picture book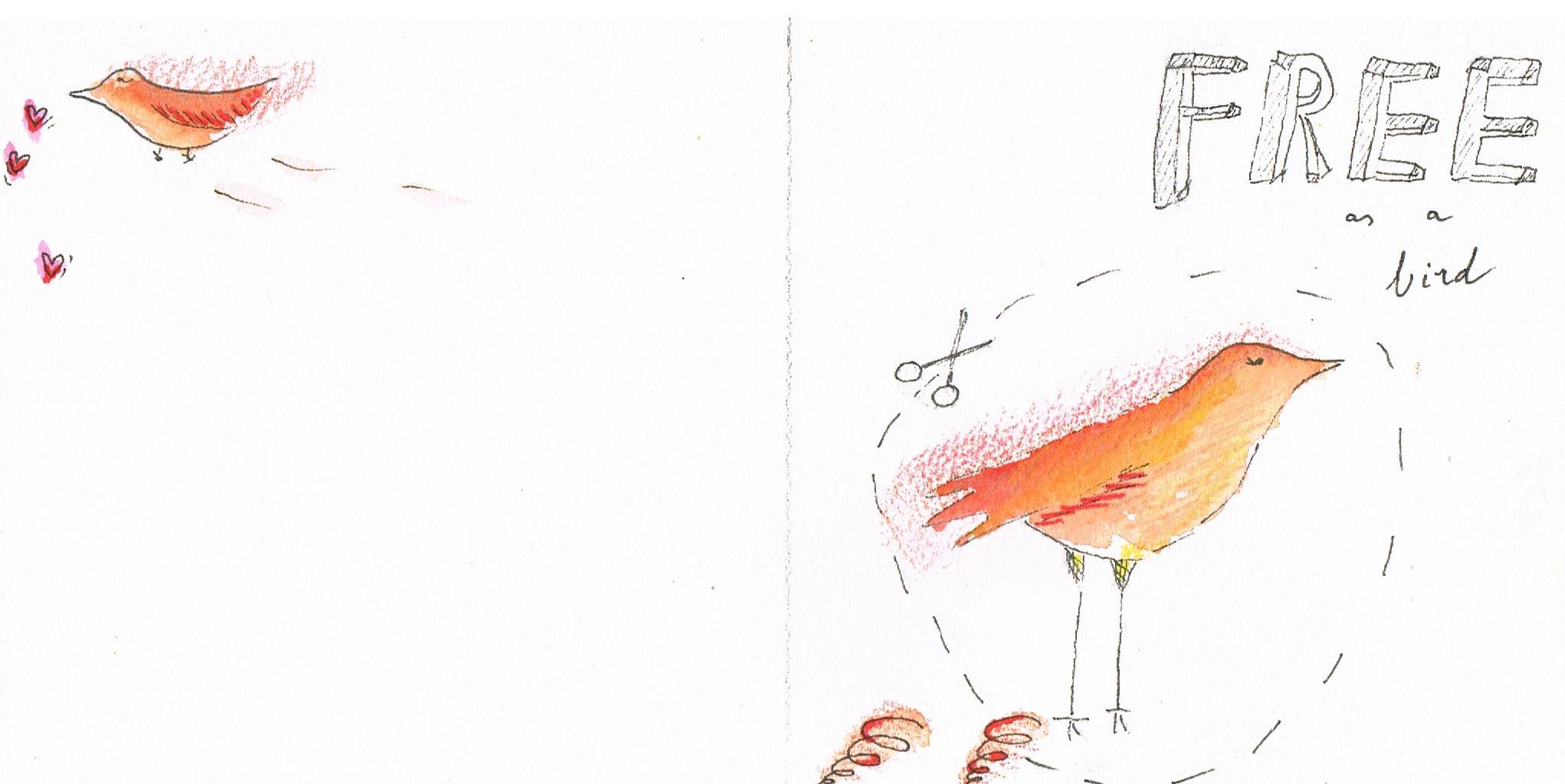 Originally created for a small picture book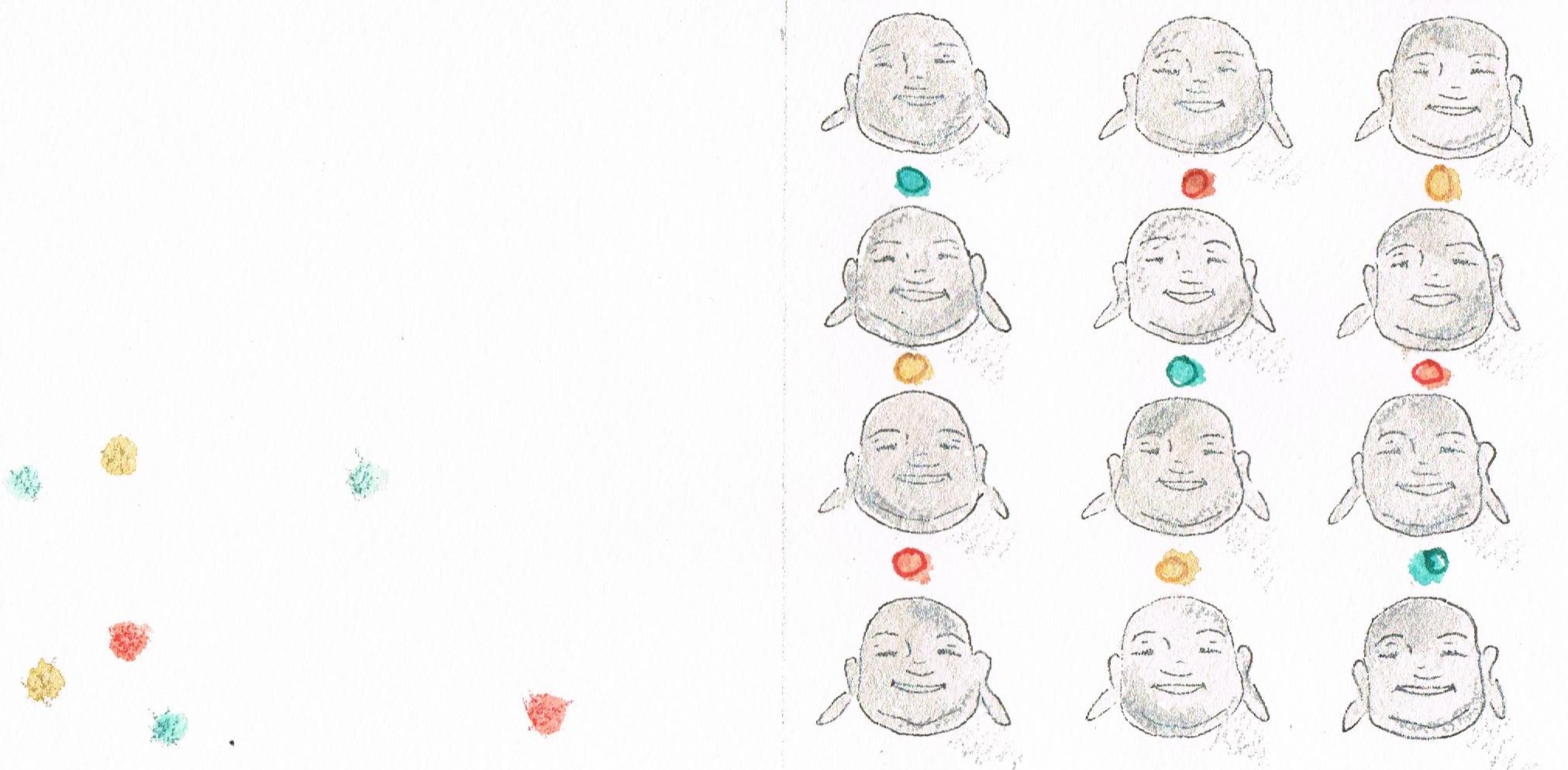 Originally created for a small picture book
Free work with my own photographs and illustrations for The Barefoot Diaries blog: My Barefoot Diary
Free work with my own photographs and illustrations for The Barefoot Diaries blog: My Barefoot Diary
Free work with my own photographs and illustrations for The Barefoot Diaries blog: My Barefoot Diary